Shopping is one of the great pleasures of traveling, isn't it !!  Our hotel has a variety shop next to the reception.  So this time  I would like to introduce our 10 best-selling items in our shop.
No.1  Shiomushi Manju ( Bun  steamed with salt )
Moderate saltiness and modest sweetness. We use it for tea in the room for staying guest.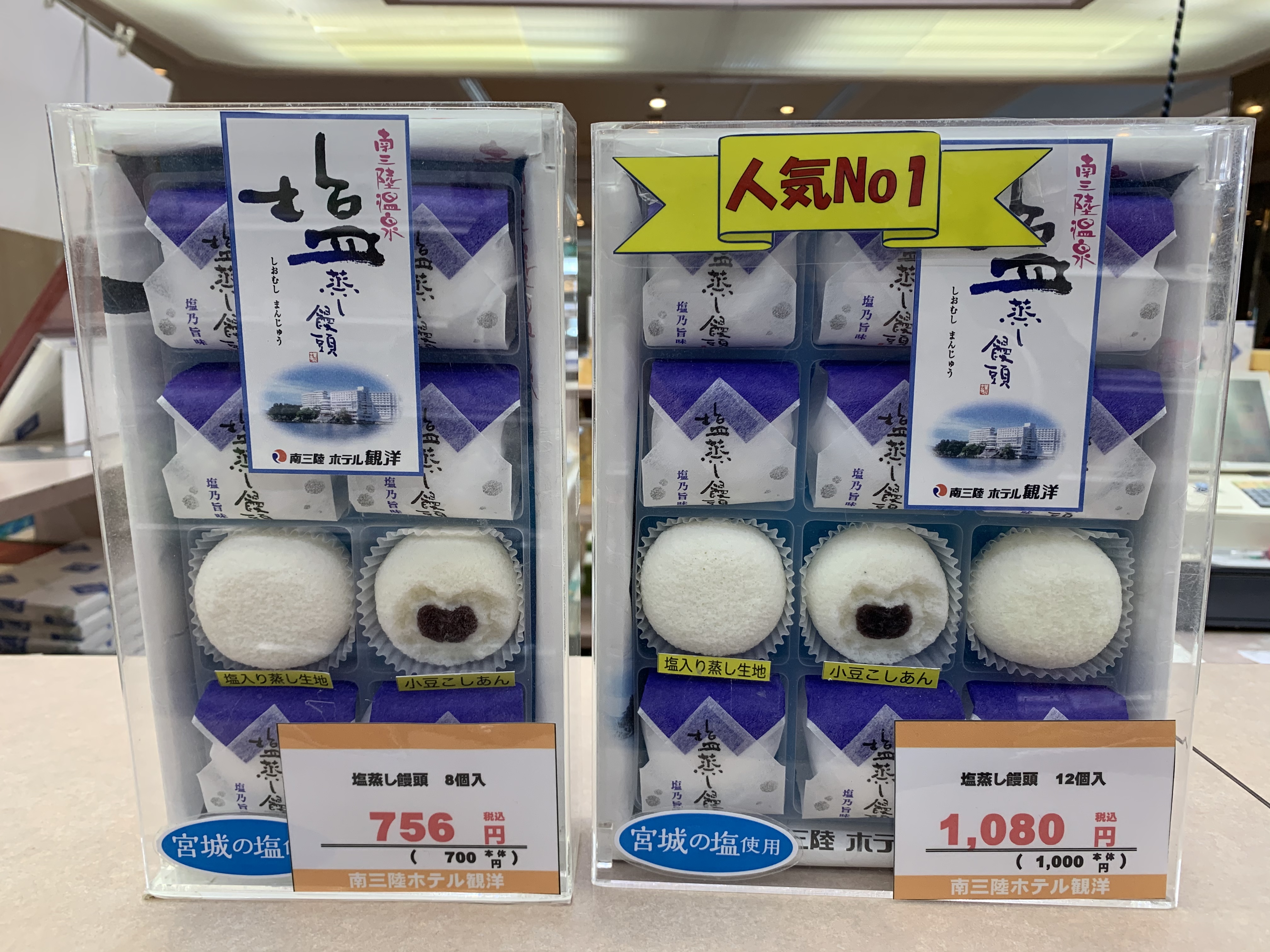 No.2  Shark fin soup
Kesennuma, a town next to Minamisanriku, is world-famous as a shark fin city. The soups supervised by the head chef of the Hotel Kanyo Group are available from affordable to high-end. Enjoy highest quality with rich taste and an elegant flavor.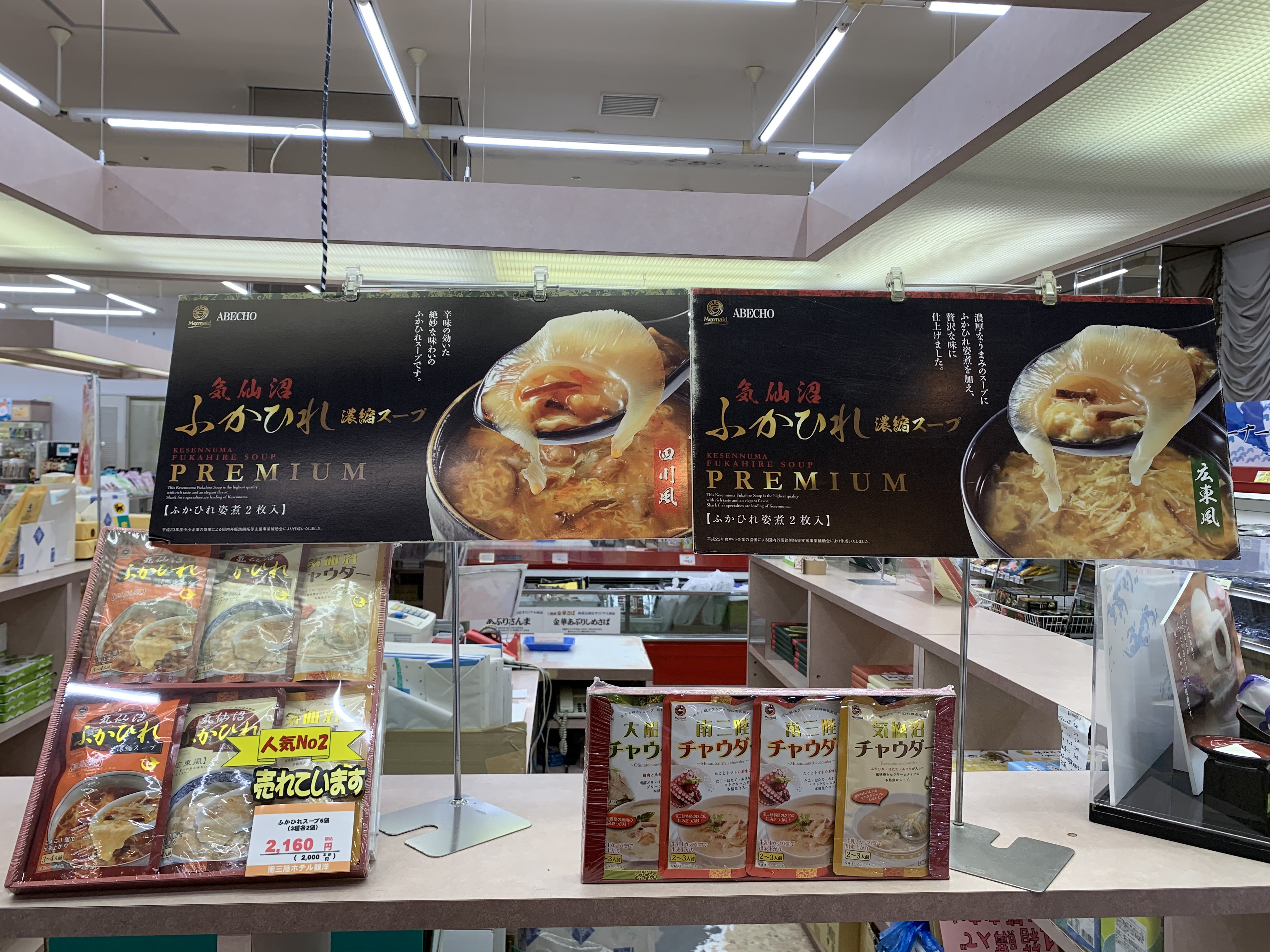 No. 3  Kamome no tamago ( Seagull's egg )
Seagulls run their wings on the campus of Sanriku's wilderness.
The famous confectionery "Kamome no Tamago", which represents Sanriku, is inspired by the seagulls that play in nature.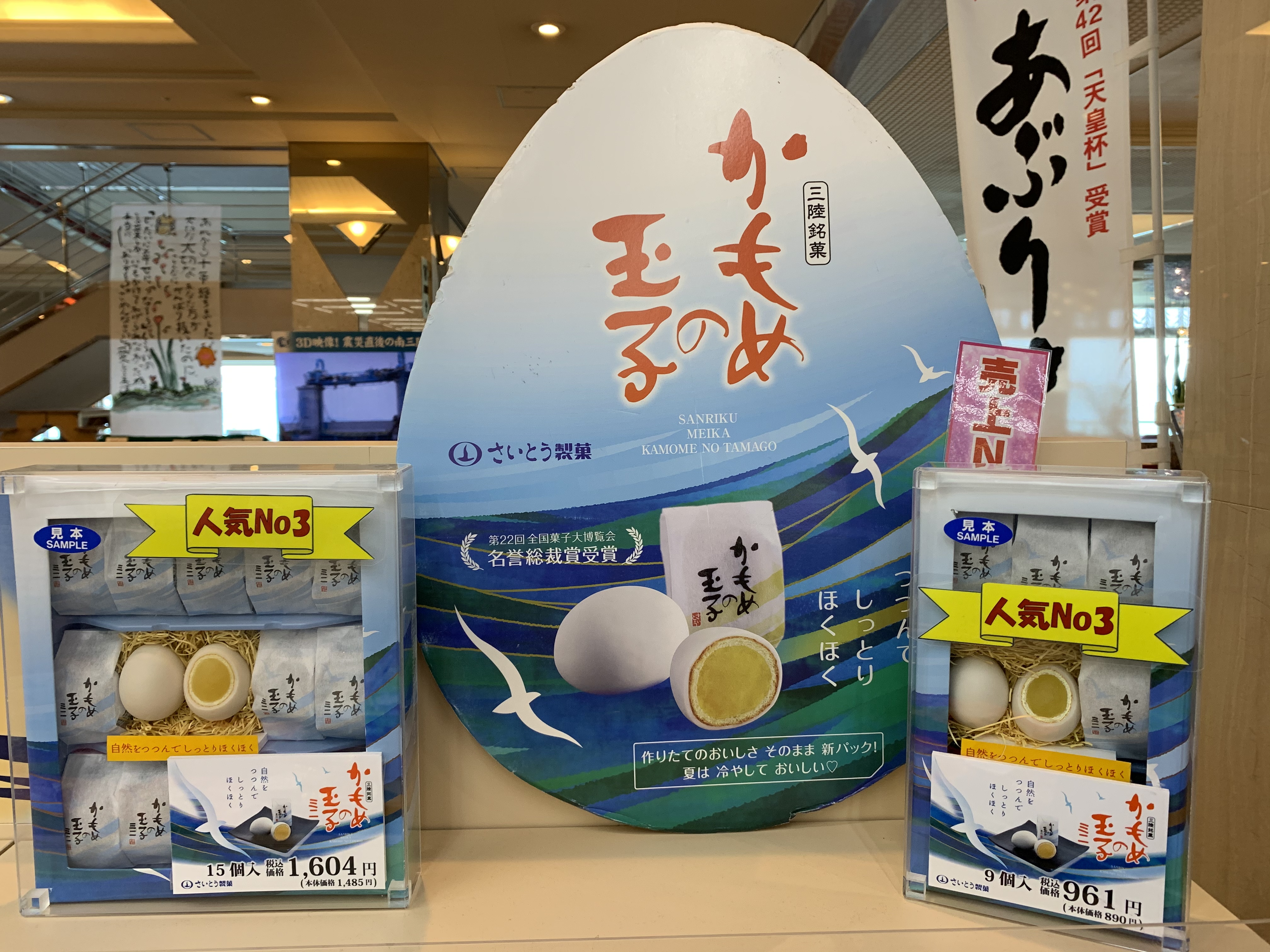 No.4  Delicatessn " Variey of Boild fish "
Saury, mackerel, sardines, bonito, cod, and yellowtail are deliciously cooked and can be stored at room temperature in a reasonable amount, which is useful.
No.5  Japanese-style Pecannuts Chocolate
Pecans are deciduous trees of the Walnut family and their nuts and seeds. Popularly called "butter tree". Candy-coated pecan nuts are wrapped in white chocolate and sprinkled with caramel powder.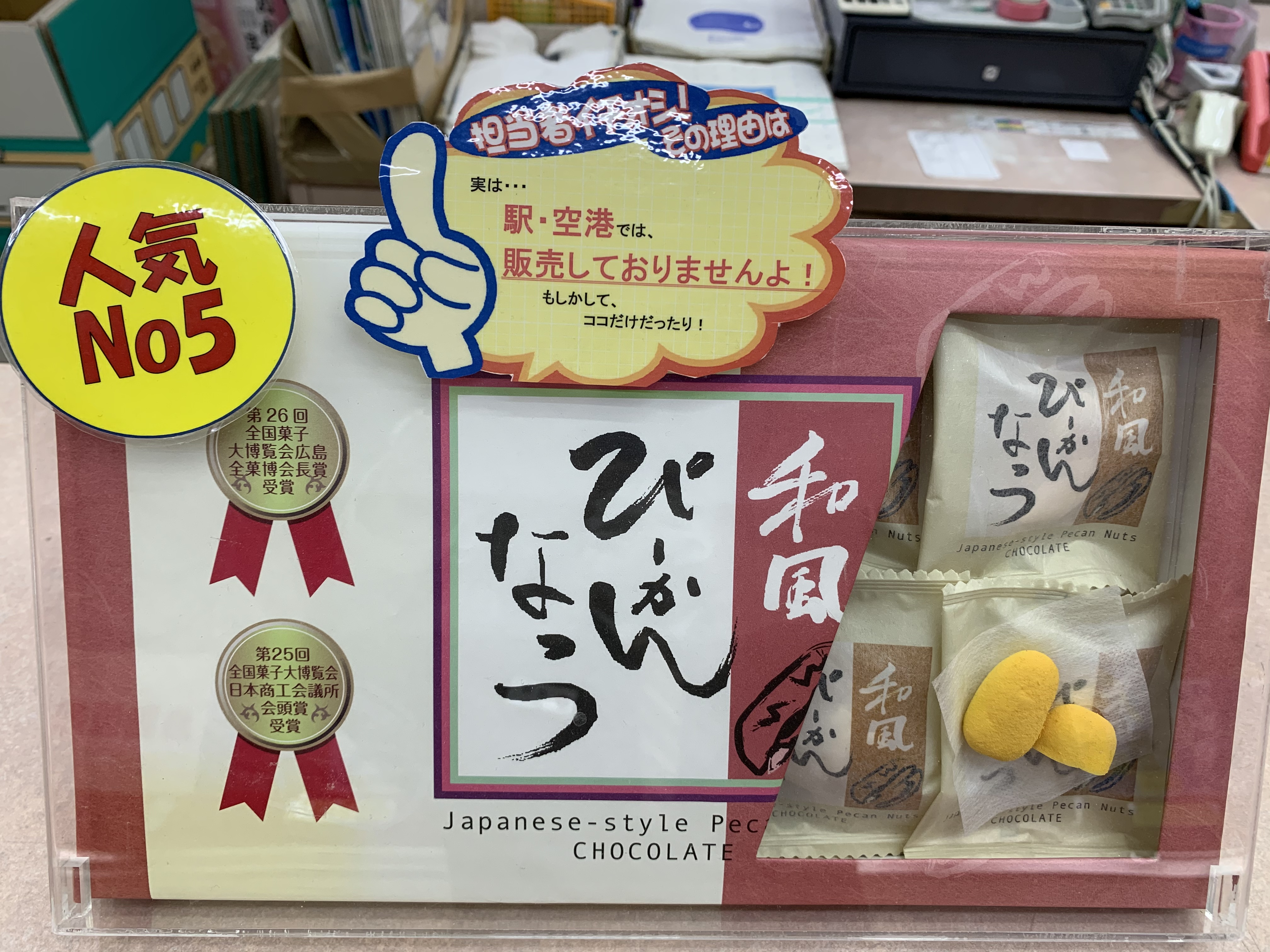 No.6   Sashimi wakame seaweed
This wakame seaweed from Minamisanriku is thick and chewy, and has a smooth texture. Enjoy the texture, flavor and beauty of dark green.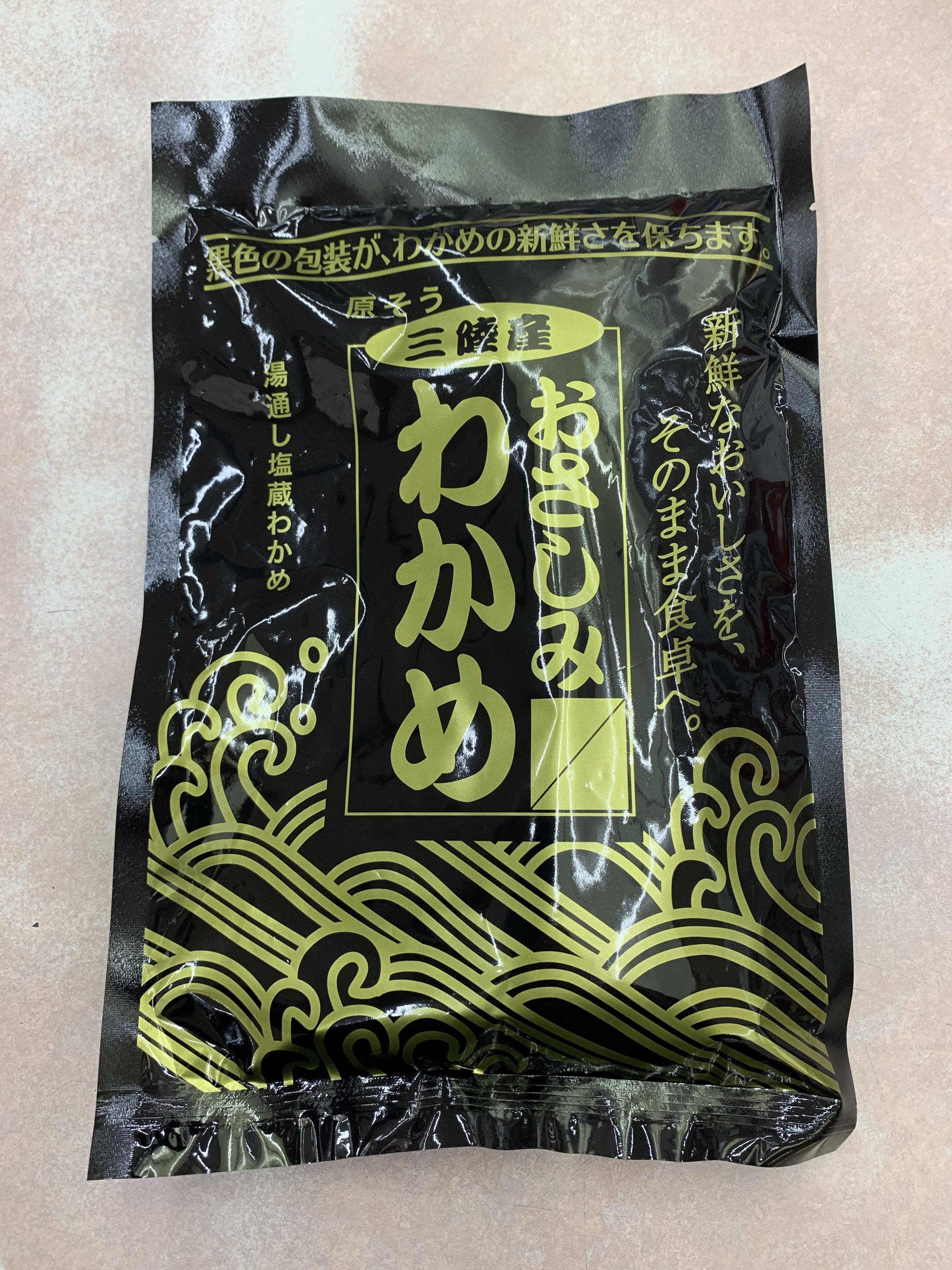 No.7 Sasakamaboko (  Bamboo leaf shaped fishcake )
Please enjoy the thick-grilled bamboo fish paste made from carefully selected walleye pollock and sebastolobus macrochir.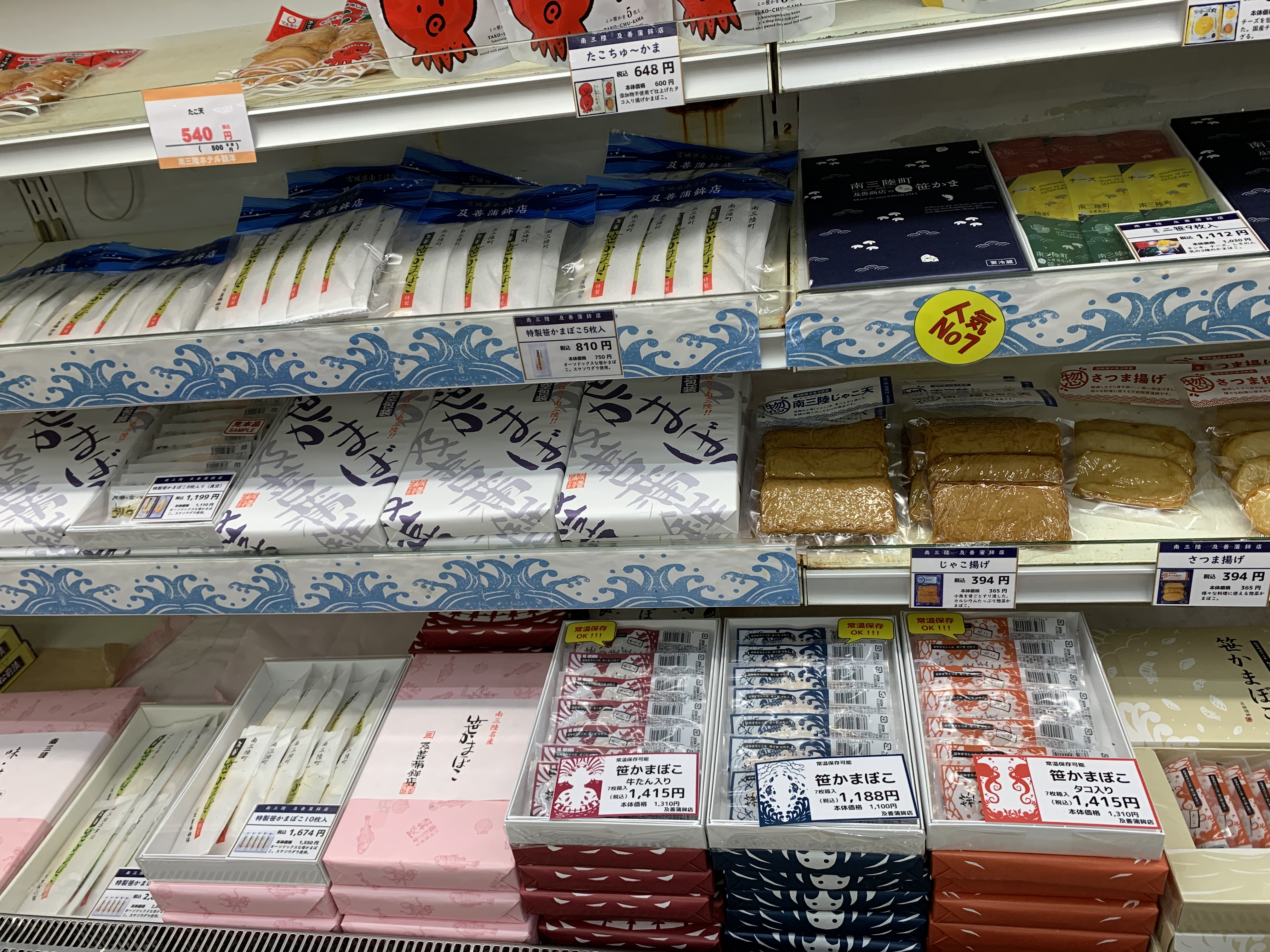 No.8  Ox tongue
Authentic Sendai beef tongue is thick and has a satisfying slice, so please enjoy the thick but soft beef tongue with BBQ !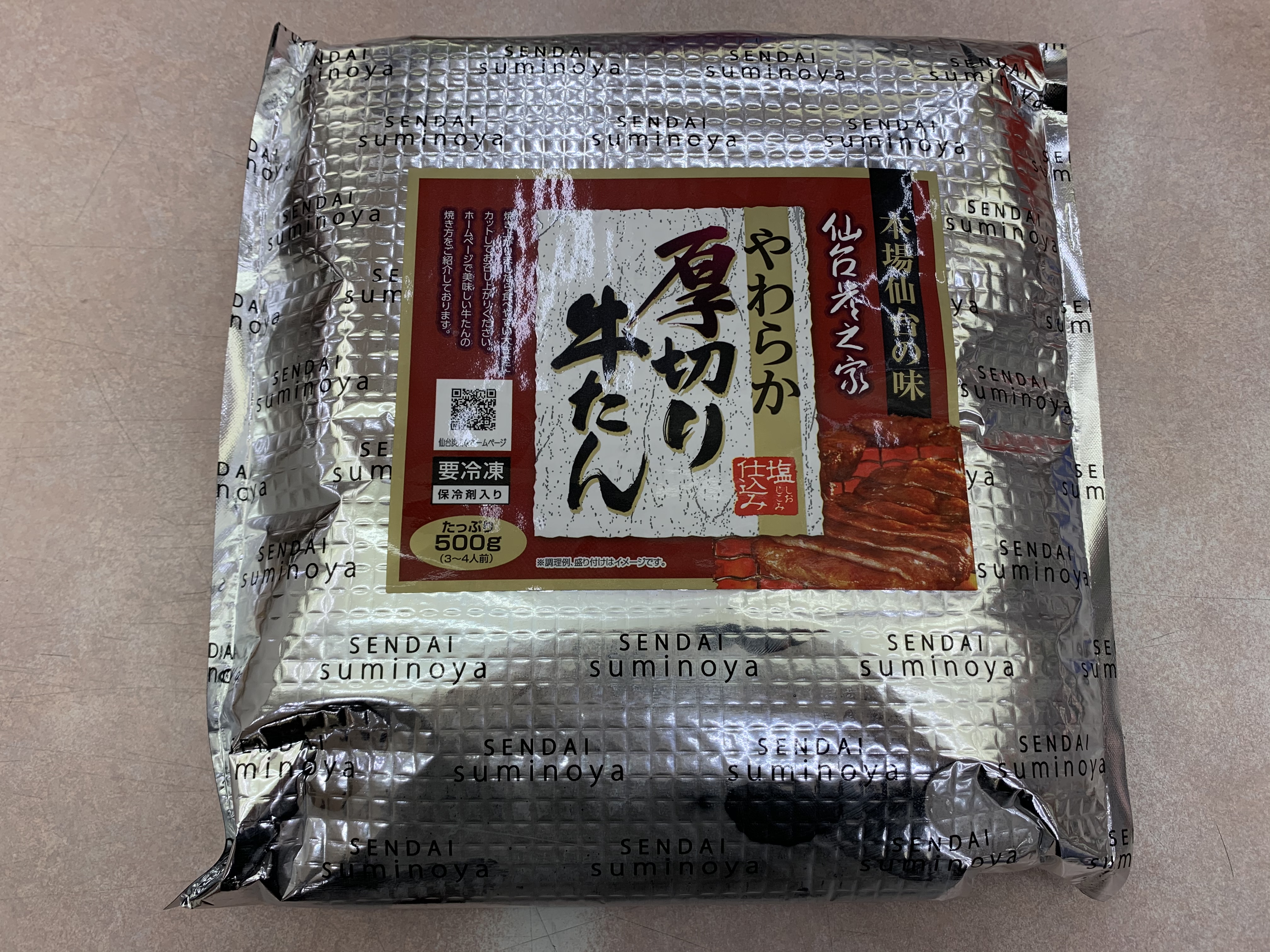 No.9  Umi no Ocha
Umi no Ocha is a delicious blend of oyster extract, shark fin powder, and kelp powder. Finished with a refreshing yuzu(citrus fruit)  flavor.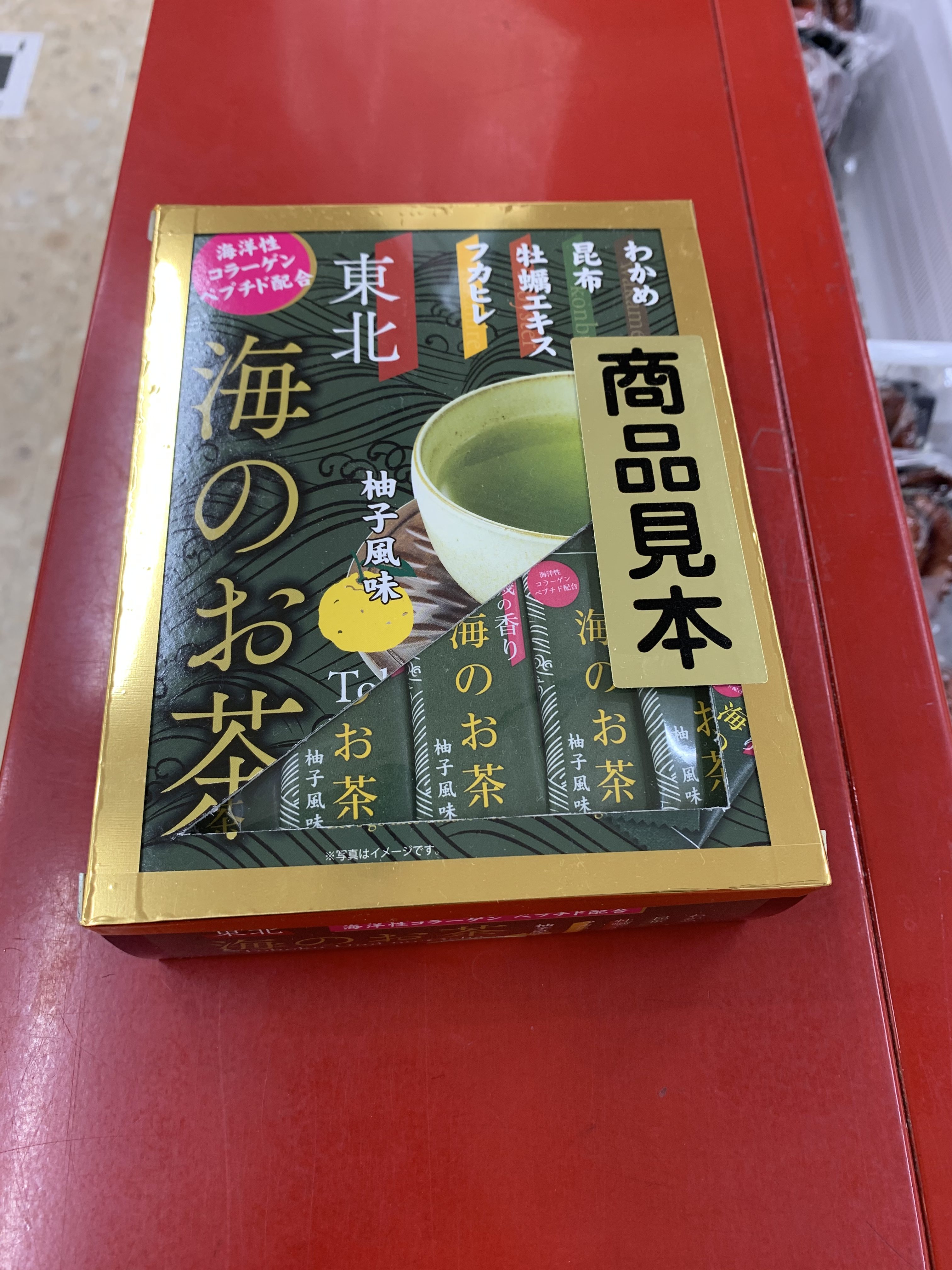 No. 10  Indigo dyed products
At Dendenmushi Company, they dye with fresh leaves and boil dried leaves. With this method, they will end up with a sultry "Asagi-iro" product. All the work is done by hand, and indigo products are made with all their thoughts.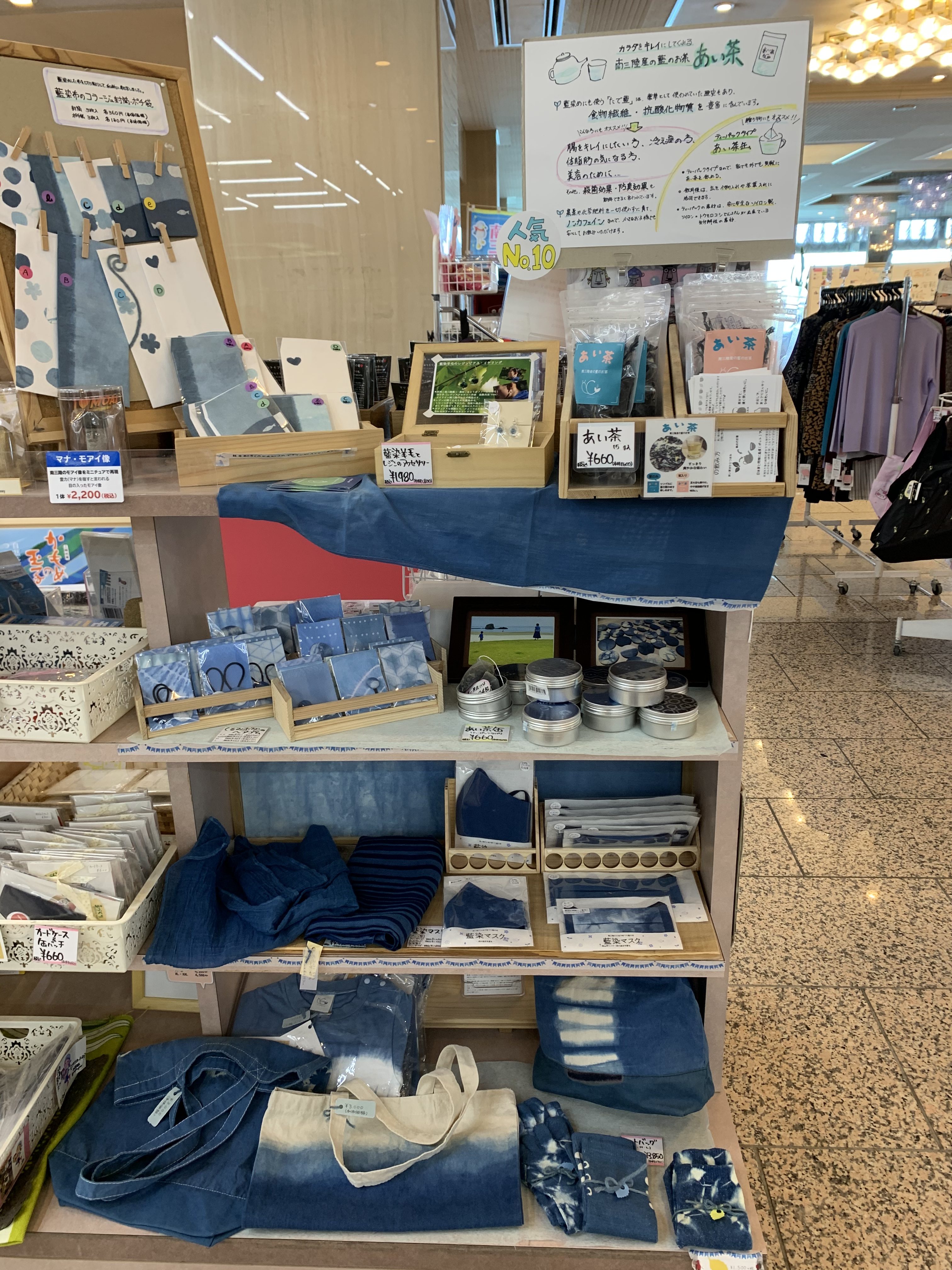 Topics ...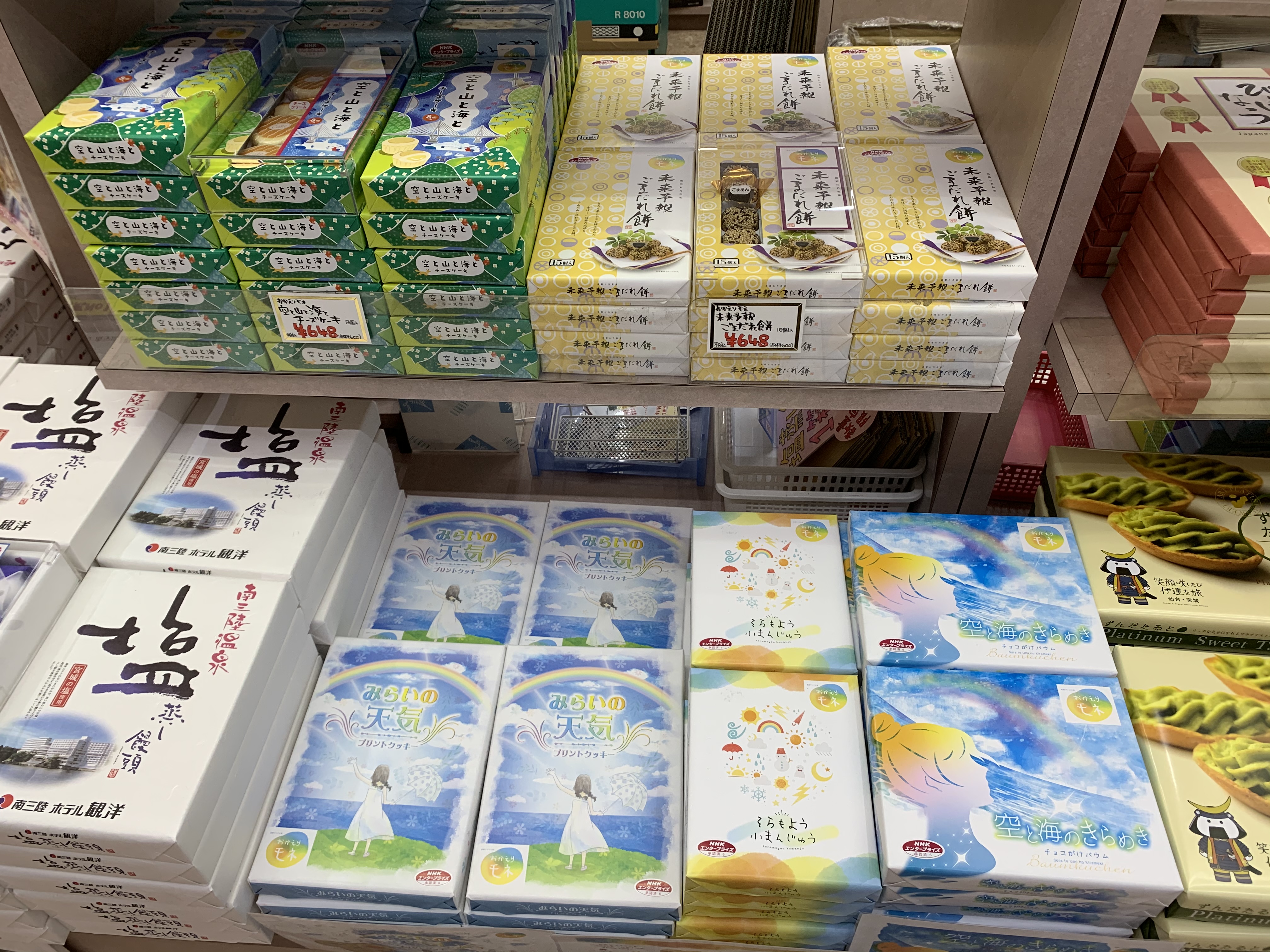 The NHK serial TV novel " Okaeri Mone " will start on May 17th. It is set in the neighboring towns of Kesennuma and Tome. At our shop, we have several types of sweets that are inspired by this drama.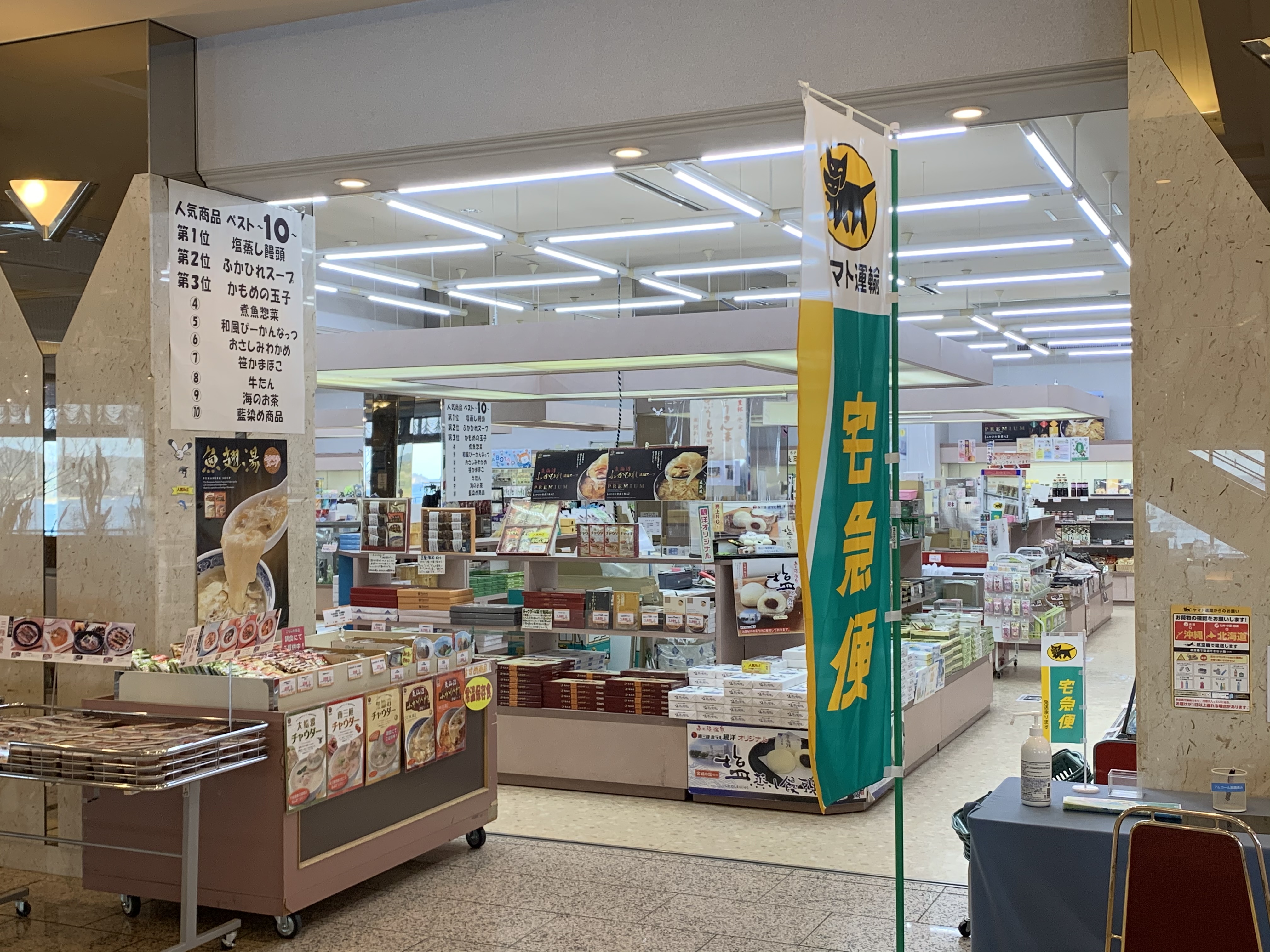 We have many other items available, so please come visit us and see for yourself !    Enjoy shopping !
Good day ! from Minhong
Book us at;