Happy New Year 2021 !    May this be a happy and  fruitful year.
This time, I would like to introduce to the New Year in Japan. New year is called  "Oshogatsu" in Japanese.
Click to see the Cute Lion Dance??  ⇒ ( IMG_2663 )
[ Shimenawa ( Straw festoon decorated with cut paper ) ]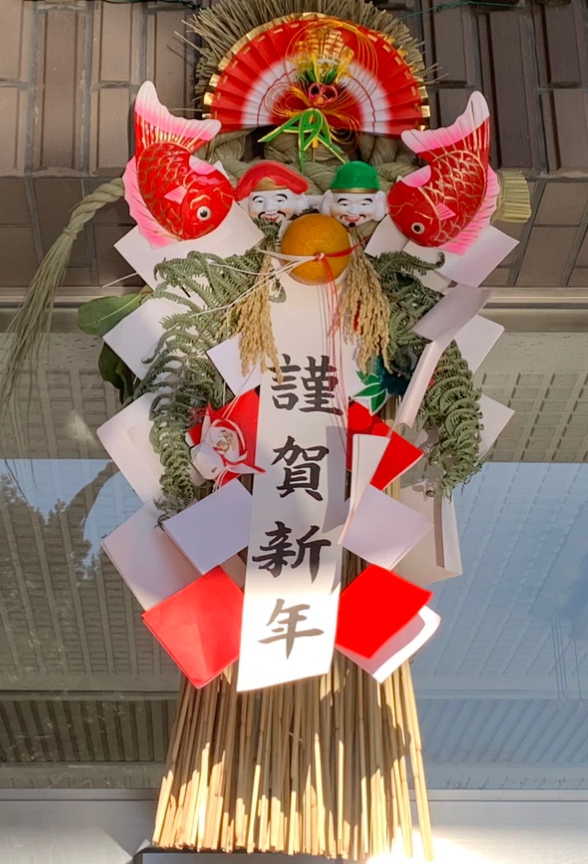 "Shimenawa is a landmark for Toshigami* to come down from a high mountain on New Year's Day. It is said that the shimenwawa that the old god has descended has the power to exterminate evil spirits, and the place where the shimenawa is located becomes a sacred place.  *important god who prays for the happiness of our year, which we will welcome on New Year's Day.  At our hotel, we have two entrances with Shimenawa.
[ Kadomatsu(Decorative pine branches) ]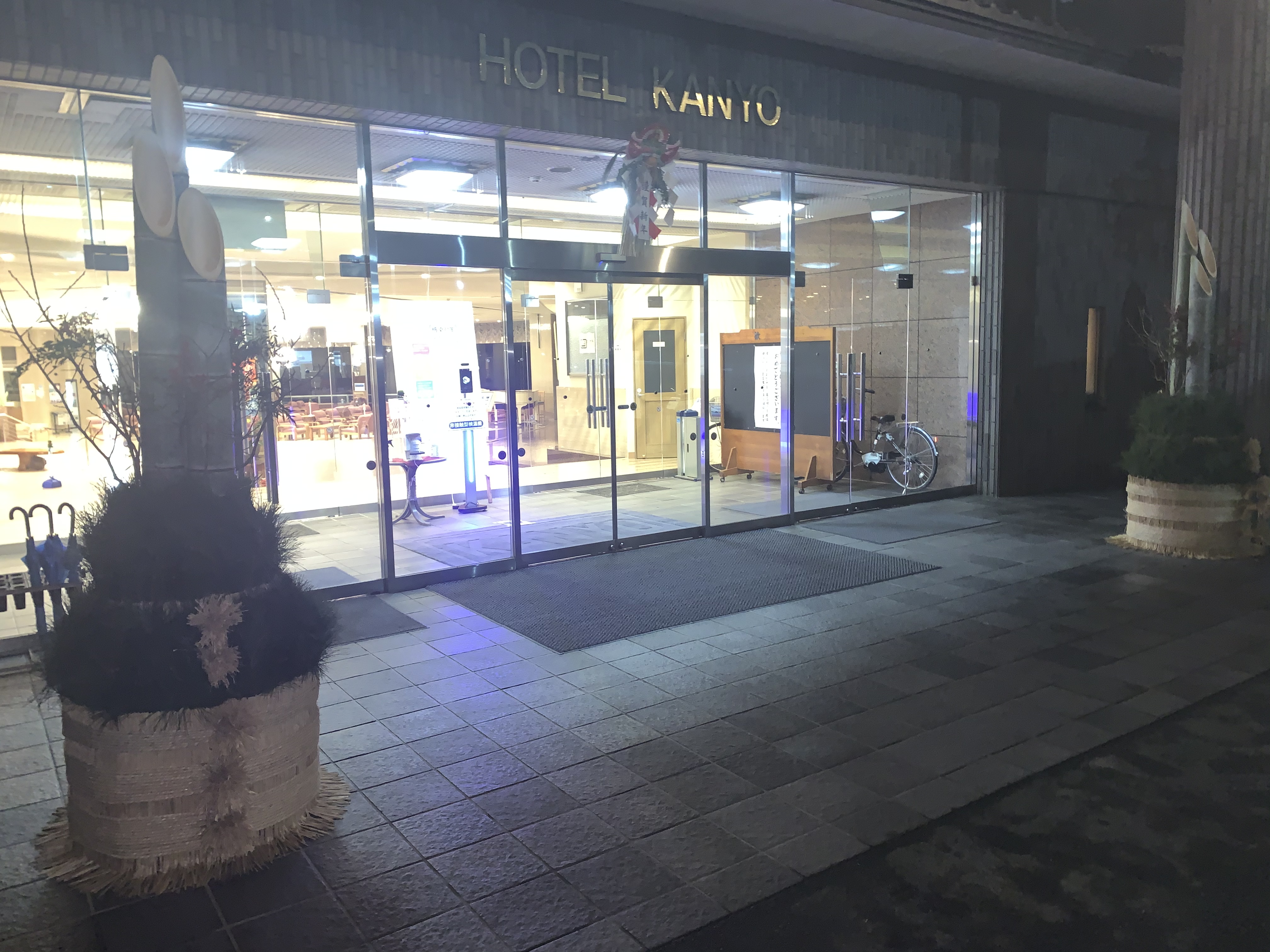 It is placed on both sides of the front entrance of a house during New Year's holidays. It symbolizes longevity, prosperity and purity.
[ Eto(Japanese zodiac) ]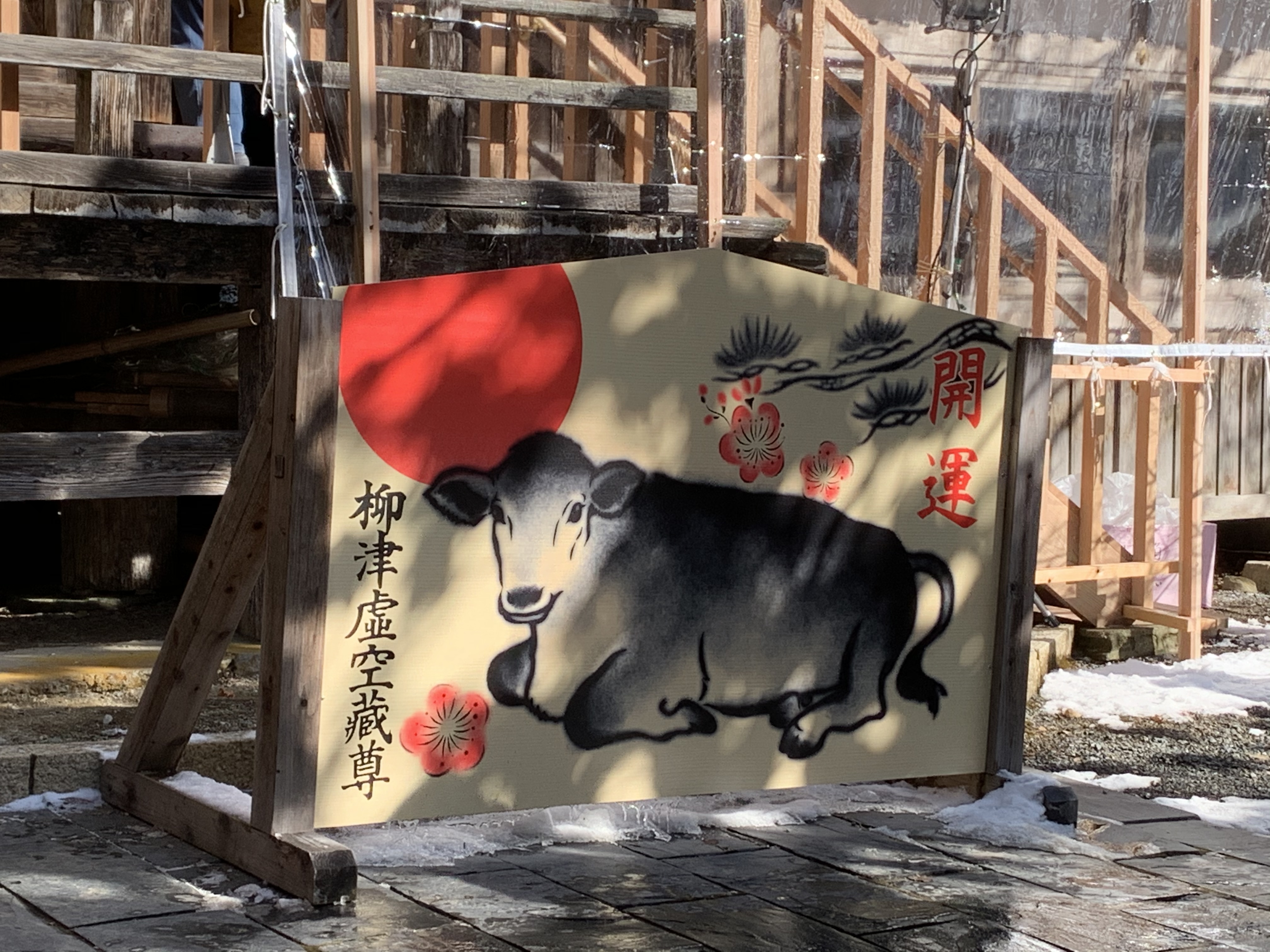 This is the year of the Ox in the Japanese zodiac.
[ Kagami-mochi ]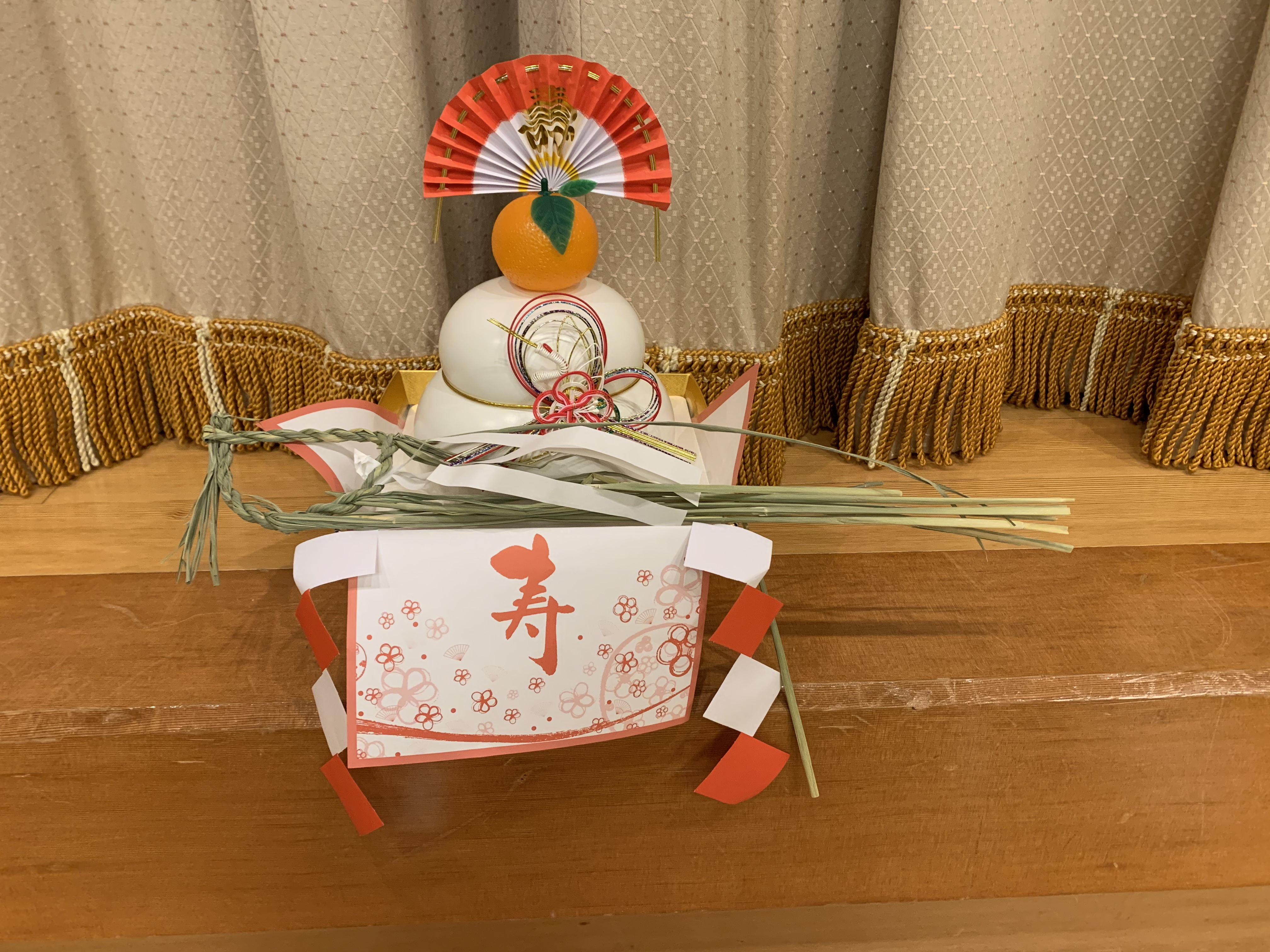 Kagami-mochi are circular, flat rice cakes offered to the god in the New Year.
[ Hatsumode(First shrine visit of the New Year) ]
Many Japanese people visit a shrine, sometimes temple, during the first three days of January, and wish New Year's health, happiness, and so on at Hatsumode.
I went to Yanaizu Kokuzoson for the Hatsumode on January 3rd.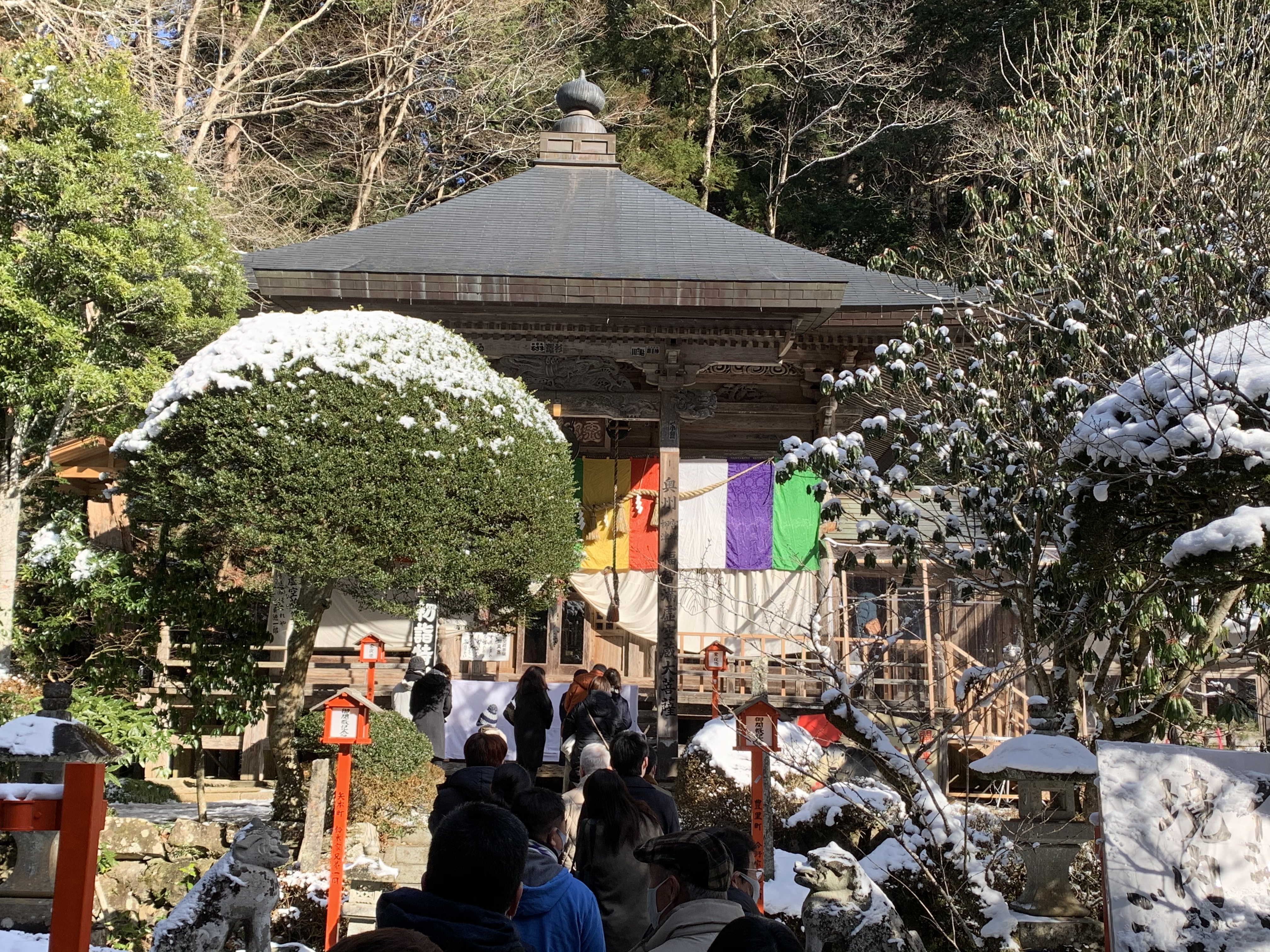 Click to see the state of worship  ⇒ ( IMG_2679 )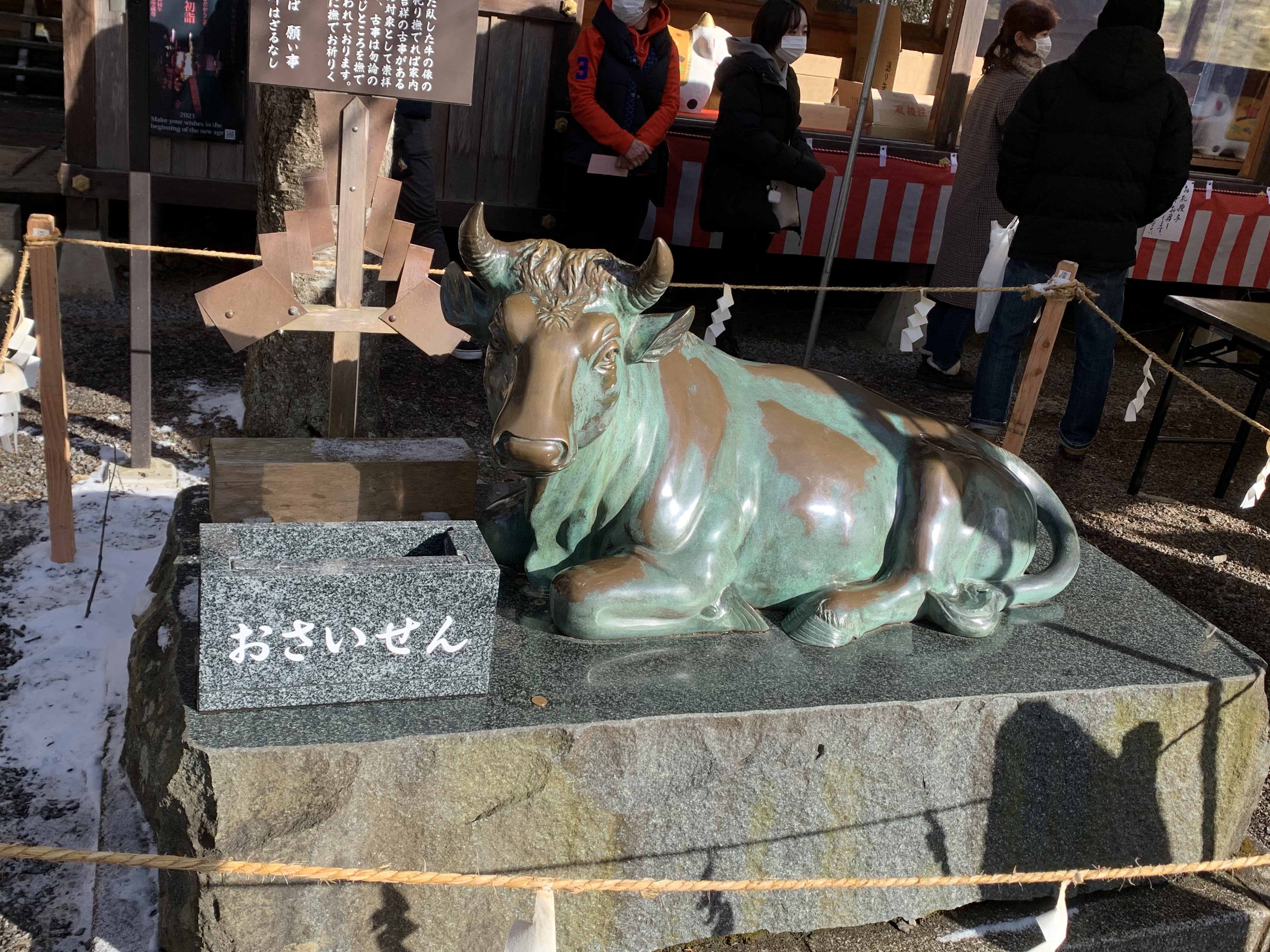 ( Stroking ox )
It is said that if you worship at a merchant's house, you will have a family safety, prosperous business, and auspicious events.  In recent years, it is said that stroking the same area as one's affected area will heal the illness.
Please check the latest information from official website
Yanizu Kokuzoson(only in Japanese,but with automatic translation function)
< Location of Yanaizu Kokuzoson (柳津虚空蔵尊) >
20 minutes drive from our hotel

Good day ! from Minhong
Book us at;